1.INDIVIDUAL
Have basic needs that are component of health.

Requiring assistance to achieve health and independence or a peaceful death.

Mind and body are inseparable and interrelated.

Considers the biological, psychological, sociological, and spiritual components.

The theory presents the patient as a sum of parts with biopsychosocial needs, and the patient is neither client nor consumer.
2.ENVIRONMENT
Settings in which an individual learns unique pattern for living.

All external conditions and influences that affect life and development.

Individuals in relation to families

Minimally discusses the impact of the community on the individual and family.

Supports tasks of private and public agencies Society wants and expects nurses to act for individuals who are unable to function independently. In return she expects society to contribute to nursing education.

Basic nursing care involves providing conditions under which the patient can perform the 14 activities unaided
3. HEALTH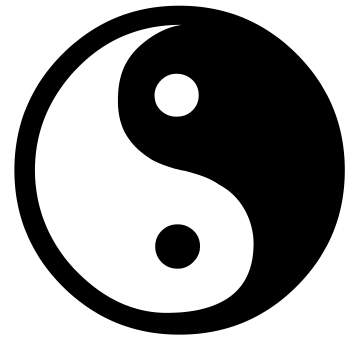 Definition based on individual's ability to function independently as outlined in the 14 components.

Nurses need to stress promotion of health and prevention and cure of disease.

Good health is a challenge. Affected by age, cultural background, physical, and intellectual capacities, and emotional balance Is the individual's ability to meet these needs independently?
4. NURSING
Temporarily assisting an individual who lacks the necessary strength, will and knowledge to satisfy 1 or more of 14 basic needs.

Assists and supports the individual in life activities and the attainment of independence.

Nurse serves to make patient "complete" "whole", or "independent."

Henderson's classic definition of nursing:

"I say that the nurse does for others what they would do for themselves if they had the strength, the will, and the knowledge. But I go on to say that the nurse makes the patient independent of him or her as soon as possible."

The nurse is expected to carry out physician's therapeutic plan Individualized care is the result of the nurse's creativity in planning for care.

Use nursing research

Categorized Nursing : nursing care

Non nursing: ordering supplies, cleanliness and serving food.

In the Nature of Nursing " that the nurse is and should be legally, an independent practitioner and able to make independent judgments as long as s/he is not diagnosing, prescribing treatment for disease, or making a prognosis, for these are the physicians function."






"Nurse should have knowledge to practice individualized and human care and should be a scientific problem solver."

In the Nature of Nursing Nurse role is," to get inside the patient's skin and supplement his strength will or knowledge according to his needs."

And nurse has responsibility to assess the needs of the individual patient, help individual meet their health need, and or provide an environment in which the individual can perform activity unaided

Henderson's classic definition of nursing





"I say that the nurse does for others what they would do for themselves if they had the strength, the will, and the knowledge.But I go on to say that the nurse makes the patient independent of him or her as soon as possible."

References:


http://currentnursing.com/nursing_theory/henderson
http://nurses.info/nursing_theory_person_henderson_virginia
http://www.mayo.edu/education/nursing_research/henderson
http://www.nursinglibrary.org
http://novelguide.com


Images:


Microsoft Word Cliparts Online
http://www.indezine.com/products/powerpoint/cool/images/peopleanimation_02.jpg
http://www.eddingsassociates.com.au/images/Environment.gif
http://imagineannie.files.wordpress.com/2009/11/yin-yang1.jpg
http://cmsd.k12.pa.us/cmsd/cm_health/img/NURSE.png